Let our work speak for itself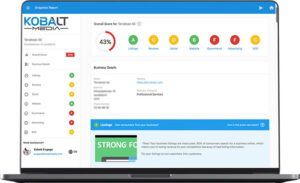 KOBALT SCORECARD
Award winning marketing needs assessment
The Digital Ecosystem Scorecard Report is a personalized report that surfaces and compares your business' online presence to others in the industry, arming business owners with automated insights into their business' online marketing performance.
Get My Digital Marketing Scorecard Snapshot
Come Work with Us.
Interested in having our team work on your next project? Talk to one of our experts and learn more about how we can get your technology ready for whatever the future has in store.