Your Partners for Success
Building Your Marketing Foundation
We love to see our clients succeed and are committed to delivering compelling marketing and creative strategies aligned with your purpose and goals. We aim to enhance key value, profit, and people differentiators and to ensure each customer touch point with your brand is a positive experience.
We've helped implement business growth strategies for some of the biggest names online.
We specialize in two of the most important components of any successful digital marketing program designed to grow your business—Your website and your social media strategy.
Building effective, measurable SEO programs and expanding listings across dozens of key online directories optimizes search results and customer engagement for your business.
Our marketing intelligence solutions—digital advertising, email, analytics and reputation management—keep campaigns on target to maximize customer awareness and promote positive reviews.
How is your business perceived in the market? Transforming customers into brand advocates is key to achieving influential brand positioning and sustainable growth in the competitive landscape.
Expertise and Experience that Delivers Results
Website Design & Development
Being a global Digital Marketing Agency, we focus on content, design, development, marketing strategy, SEO and more during the creative process. We seek to tell a Great Story, about your Great Company, with Great Products—and our focus on ROL (Return-on-Life) often leads to greater ROI.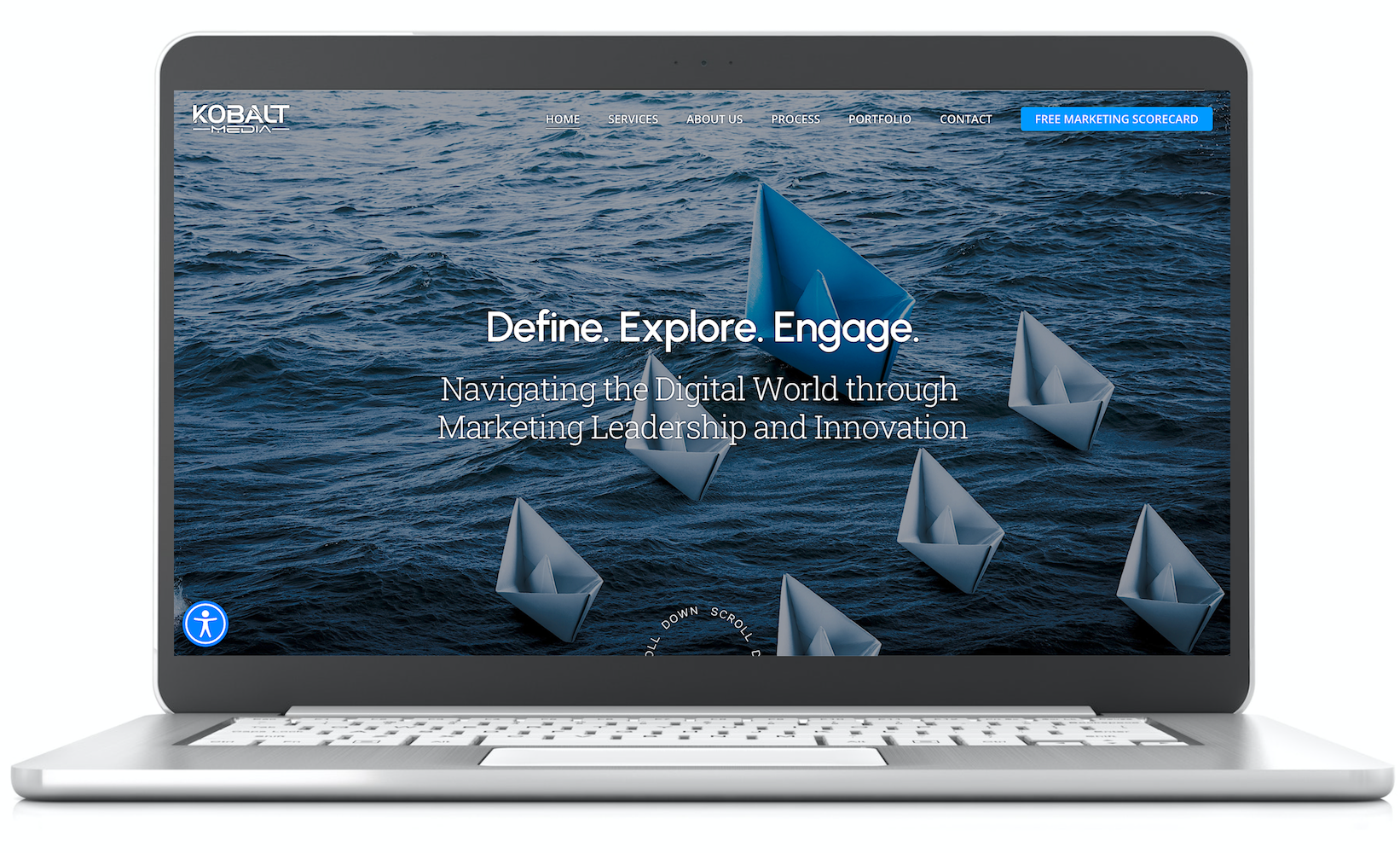 Making the world a better place.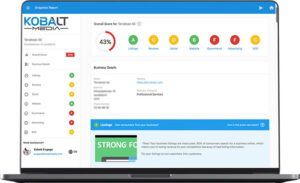 KOBALT SCORECARD
Award winning marketing needs assessment
The Digital Ecosystem Scorecard Report is a personalized report that surfaces and compares your business' online presence to others in the industry, arming business owners with automated insights into their business' online marketing performance.
Get My Digital Marketing Scorecard Snapshot
What they've said about us
"Kobalt Media has handled the building of our brand, SEO, websites, security, PR, social marketing, and more for the past 10 years. We would not trust these tasks to any other firm and recommend them highly."

Sean Waterhouse

President, Kissimmee Guest Services
"Great thought-leadership, intuitive and creative! I highly recommend seeking [Kobalt's] perspective and insights. We continue a great working relationship."

Norman Sapp

CEO, First Florida Insurance
"[Possesses] extensive client management and senior-level engagement experience across a variety of disciplines and channels in the integrated, digital agency space."

CMO, Enterprise Media Corporation
"Understands strategy and how to ensure business goals (current and future) are being met...is highly creative and knows design, user experience and branding inside out."

CEO, Advertising Agency
"A premier design group that built some of the most attractive, technologically advanced and beautifully intuitive websites and mobile apps I have seen."

CMO, technology media company
Come Work with Us.
Interested in having our team work on your next project? Talk to one of our experts and learn more about how we can get your technology ready for whatever the future has in store.